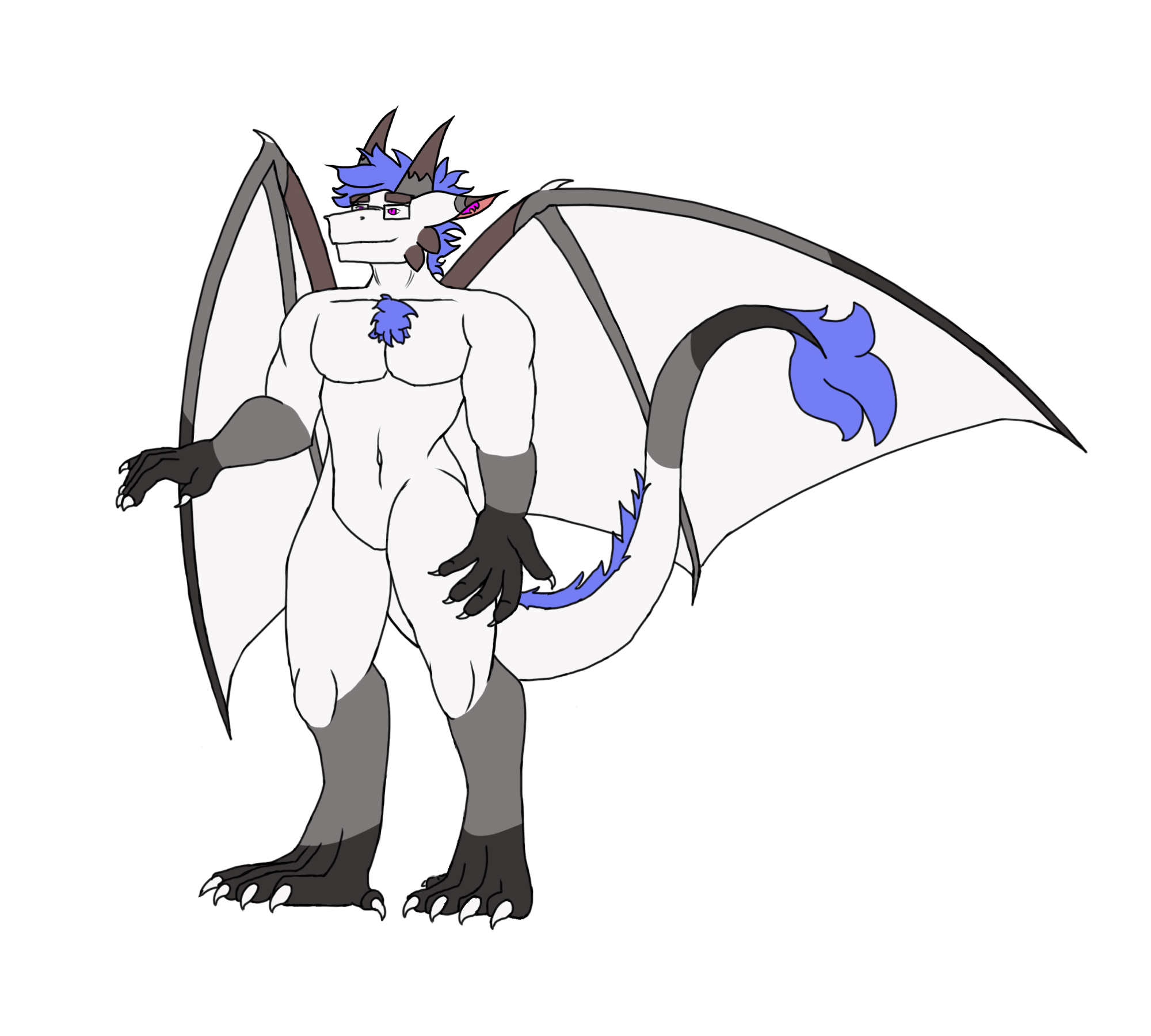 SmoQ White

Full name

He / him

Pronouns

30 y/o

Age

254 cm / 8' 4"

Height

Western dragon

Species

Male

Gender

Bisexual

Orientation

Shapeshifter

Abilities

Fleet Admiral (honorary)

Occupation

Earth

Origin
Bio
Can learn new forms to shift into.
Body converts energy into matter and back; energy can be used to shift or released as heat or electricity - and can be absorbed in the same way.
Height varies; smallest he can make himself is around 40 cm (16"); no upper limit has been discovered yet. Easily goes planet-sized macro for fun, but requires extra source of energy to go bigger. 220 cm is preferred when interacting with others, but he's definitely into size play.
Fixed his eyesight when discovered he can shapeshift, but felt wrong not having glasses, has had wearing them his whole life.
Good hearing, bad processing; will hear your heartbeat from 50 meters away, but will require a moment to get what you're saying to him.
Wings are optional, likes to have them around, but will get rid of them if inconvenient. Can fly, does it pretty well now, but has broken a few bones before.
Heals fast, thanks to the shapeshifting ability.
Personality
Likes
Technology
Photography
Fast food
Gallery
Are you 18+?
By clicking one of the buttons below you hence confirm your age for legal purposes